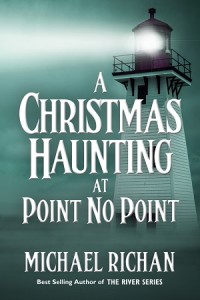 Book 11 in The River Series is now available in both Kindle and paperback formats. This is a stand-alone story, meaning it can be enjoyed on its own, without having read the entire series. While it's a return to a more traditional ghost story, it's also paced a little different than the other novels. I'd describe it as a slow burn about an imperfect family.
As with most of my novels, it's set in a real place; in this case, Point No Point, a dangerous spot notorious for shipwrecks. It was the first location in Puget Sound to receive a lighthouse due to the many tragedies that occurred just off its obscured rocks. The towns nearby are sparse and small and filled with character.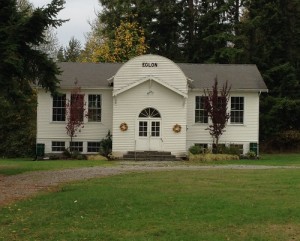 In the novel, Steven and Roy travel to Eglon, which is a real town located ten minutes from the Point No Point lighthouse.  It's a very small community with no commerce. The port at Eglon used to be a much bigger affair, but now is little-used. The community building with the padlock on the door can be seen in the middle of town. It looks innocent enough, standing alone in its little lot, set back from the main road. If you drive up to it on the rough gravel path, its eeriness begins to work on you. It's dark and silent, and your mind begins to wonder how many things the building has seen over the years.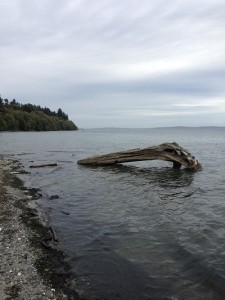 Here's a view of cold Puget Sound from the small port at Eglon, looking north. Point No Point is just around the bend on the left in the distance. Many boats lie at the bottom just off that point — three hundred feet down.
More on Point No Point and the history of the area in the days ahead! In the meantime, I hope you enjoy reading A Christmas Haunting at Point No Point. I promise no spoilers!
Have a very merry and happy holiday!