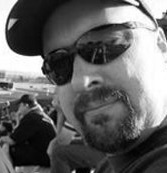 Michael Richan has lived in Seattle, Washington since the early 90s. He's been writing horror fiction for forty years.

He was born in California. At a young age his family moved to southern Utah, where he spent several years acclimatizing to the red rock surroundings, the extreme heat, and the unique culture. Then his family moved to northern Utah, where he adjusted to snow and "the inversion layer" – but the same unique culture.
He's the author of the Amazon best-selling series The River, which has over eleven titles, including The Bank of the River and A Haunting in Oregon. He's also the author of the spin-off series The Downwinders and The Dark River.
When not writing, Michael is an avid movie watcher and follows all the interesting cable series that sometimes wind up being better than movies. He's also a Seahawks fan.
You can reach Michael at:
Feel free to send him an email. Also:
New novels in the River universe are underway! Sign up to receive an email when a new title is released: