The next book in The Downwinders series, The Impossible Coin, will be released on Amazon in late October, 2014.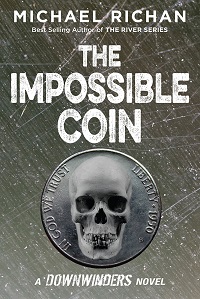 The Downwinders is a series in The River universe, using elements and some characters from The River series. It's set in the US southwest in places known as "downwind" from the Nevada Test Site, sixty-five miles northwest of Las Vegas, where hundreds of above-ground and underground nuclear tests were conducted from 1952 to 1992.
The mushroom clouds from the tests could be seen as far away as St. George, UT, over a hundred miles away. And since the winds carry the fallout from west to east, a wide area of southern Nevada, Utah, Arizona, New Mexico, and Colorado were impacted. The closer to the test site you were, the more radiation you got. Deem and Winn live and work in one of the places most heavily impacted by the fallout, southern Nevada.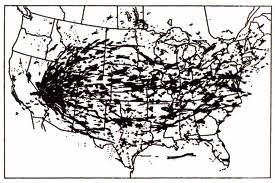 The damage done to humans living downwind was real. In 1990, the US Congress, recognizing the damage that had been done to "downwinders," passed the Radiation Exposure Compensation Act. The law was meant to reimburse people living in the fallout areas who had suffered "increased incidence of cancers, non-cancerous thyroid diseases, and congenital malformations."
Deem and Winn first appeared in the novel Devil's Throat, currently available at Amazon.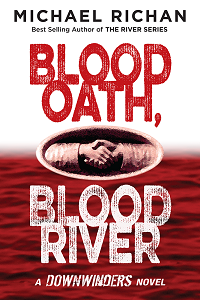 While each book can be read stand-alone, you might enjoy The Impossible Coin better if you read the prior book in the series, Blood Oath, Blood River, first.
Sign up for an email notification when The Impossible Coin becomes available in late October 2014!