A couple of early reviews are in! Thank you "Kacee24" and "Joy" for the great reviews you left at Amazon. It is much appreciated!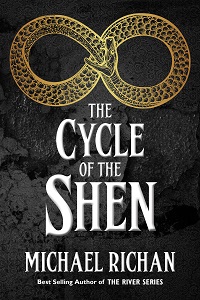 I'm hard at work on the sequel to "A". I'm quite happy with the direction it's going. A few surprises, of course, and an ending I can't wait to write! 🙂 Look for the announcement of the title soon.
Let me know what you thought of The Cycle of the Shen – please leave your review at Amazon, where it will help other readers find the book!
Thanks for your support of The River series.