The next title in The Dark River series is available for pre-order! Derick and A return in…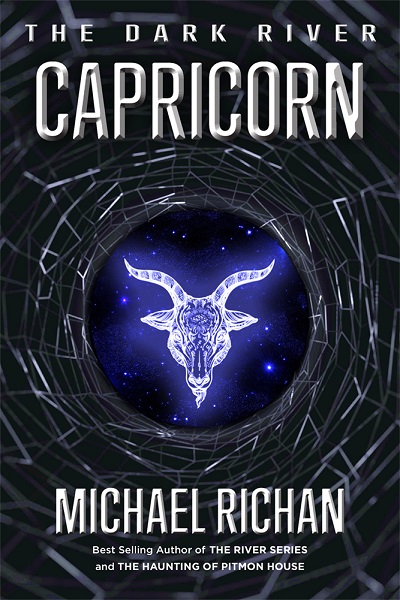 Capricorn begins where The Port of Missing Souls ends. Here's the full book description:
The Dark River: a place most people with "the gift" will not explore. Its reputation for evil and addiction is well known and well deserved.
Things have changed in The Dark River since Derick, a retired cop, found a way to take down the powerful LeFever. Chaos rules. Factions are vying for power. With a leadership vacuum at the top, Derick is pressured to take LeFever's place, but he doesn't want to be in charge.
Staying too long in the Dark River allows worms to hatch in one's blood, making a return to the real world impossible. When a cure to purge the worms is in jeopardy, Derick reluctantly takes the leadership reins to ensure the cure is instituted successfully.
He soon learns troubling details: researchers are trying to make the cure work — but they're also investigating the strange circumstances of LeFever's death. Derick is stunned to learn that LeFever might have used an ancient ritual to cheat death by changing himself in a bizarre and unimaginable way.
The intrigue of the Dark River deepens as new alliances are forged and betrayals emerge. In the end, he can only rely on A, the monochild. But A has disappeared…
Capricorn is a fast-paced novel set in a horrific underworld. It begins just days after The Port of Missing Souls (The River series) ends. Fans of The River series will not want to miss this continuation of the Unser story, set almost entirely in the creepy, shadowy realm of the Dark River.
Order your copy today and receive it August 8!
Become a Patron, and you can receive it before the release date!