Devil's Throat, released on Amazon two days ago, is the fastest selling book from The River series so far! (I'm guessing it's because y'all wanted to know what happened to Jason?) 🙂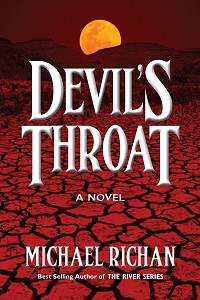 It's been in the Top 100 Horror>Ghost list since yesterday. A big THANK YOU to all my readers out there for making this series a hit!
Don't forget to leave a review of Devil's Throat at Amazon. Your honest review really does make a HUGE difference. Right now, zero reviews – and it's still selling! That tells me I have one frickin' loyal fan base! Thank you all!